Home > Remembrance Day


Our Remembrance Day Gallery
Available as Framed Prints, Photos, Wall Art and Gift Items
Choose from 32 pictures in our Our Remembrance Day Gallery collection for your Wall Art or Photo Gift. Popular choices include Framed Prints, Canvas Prints, Posters and Jigsaw Puzzles. All professionally made for quick delivery.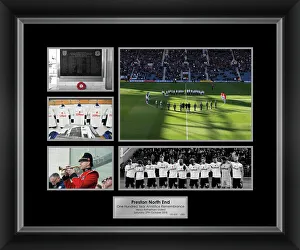 Featured Remembrance Day Print
One Hundred Year Armistice Remembrance Framed Print
20x16 Framed Print, Limited Edition of 200 Piece's.
Preston North End Versus Rotherham United Saturday 27th Oct 2018
50% of profit will be donated to the Royal British Legion's Poppy Appeal.
© Copyright Preston North End - All Rights Reserved 2018 - All Rights Reserved